Regular price
$0.00
Sale price
$159.90
Unit price
per
$0.43 a night
Enjoy many nights of ultimate sleep comfort with our u-shaped functional pillow. Pillowcase not included.
Product details & care

Details 

Main fabric: 100% lyocell 
Padding of cover: 90% lyocell, 10% kapok 
Core fabric: 100% cotton 
Core filling: 100% kapok 
Size: 50 x 33 x 11 cm 
Pillowcase not included 

Care: 

Maintenance of cover: 

Wash gently at 30°C, do not bleach, do not tumble dry, iron on low temperature, dry clean

Maintenance of core: 

Do not wash, do not bleach, do not tumble dry, do not iron, dry clean only
Free returns & comfort guarantee

Sleep in your Dagsmejan sleepwear for up to 14 days, if you don't love it return it for a full refund. Free returns from the US, the UK and the EU.

Free delivery for all orders above 150 USD.
View full details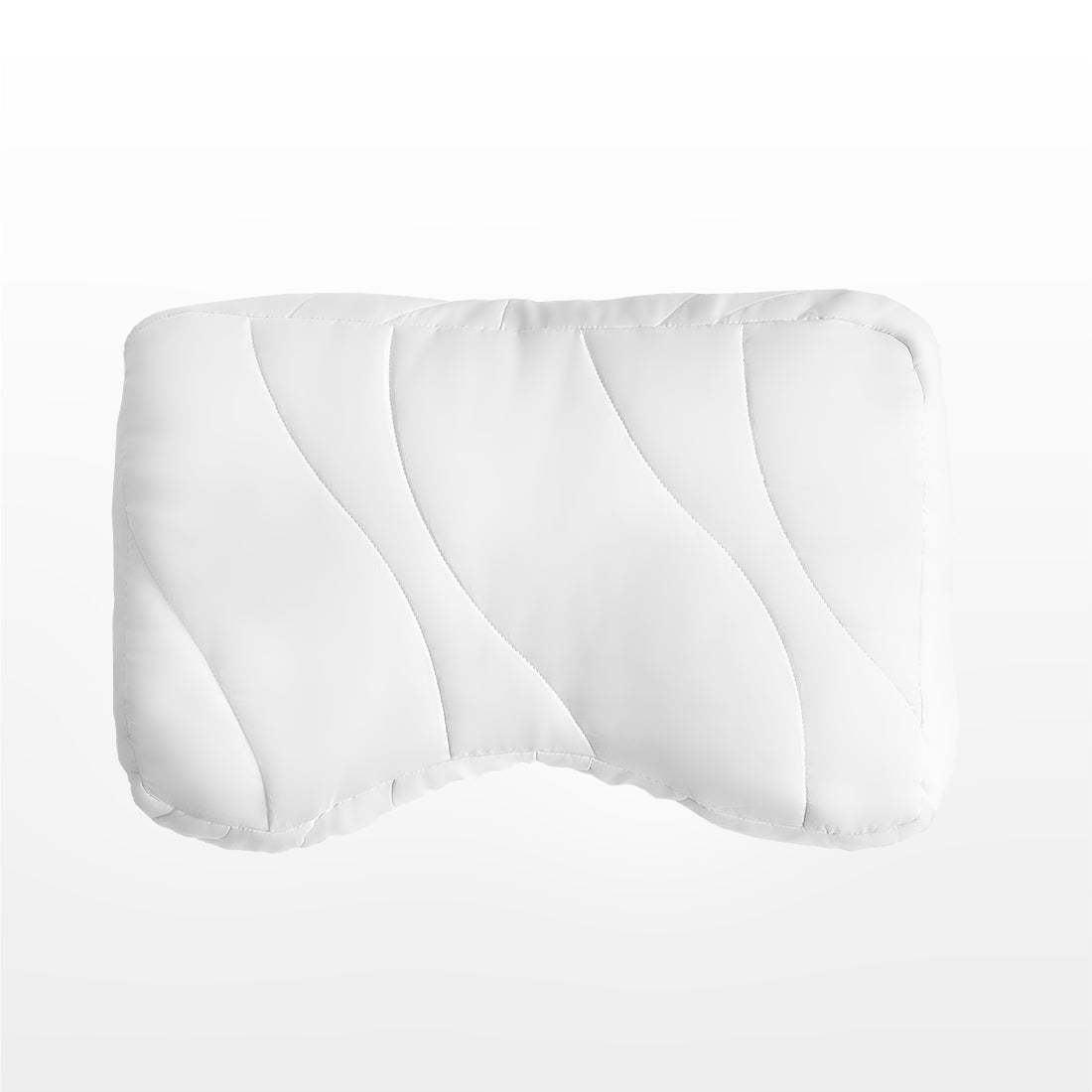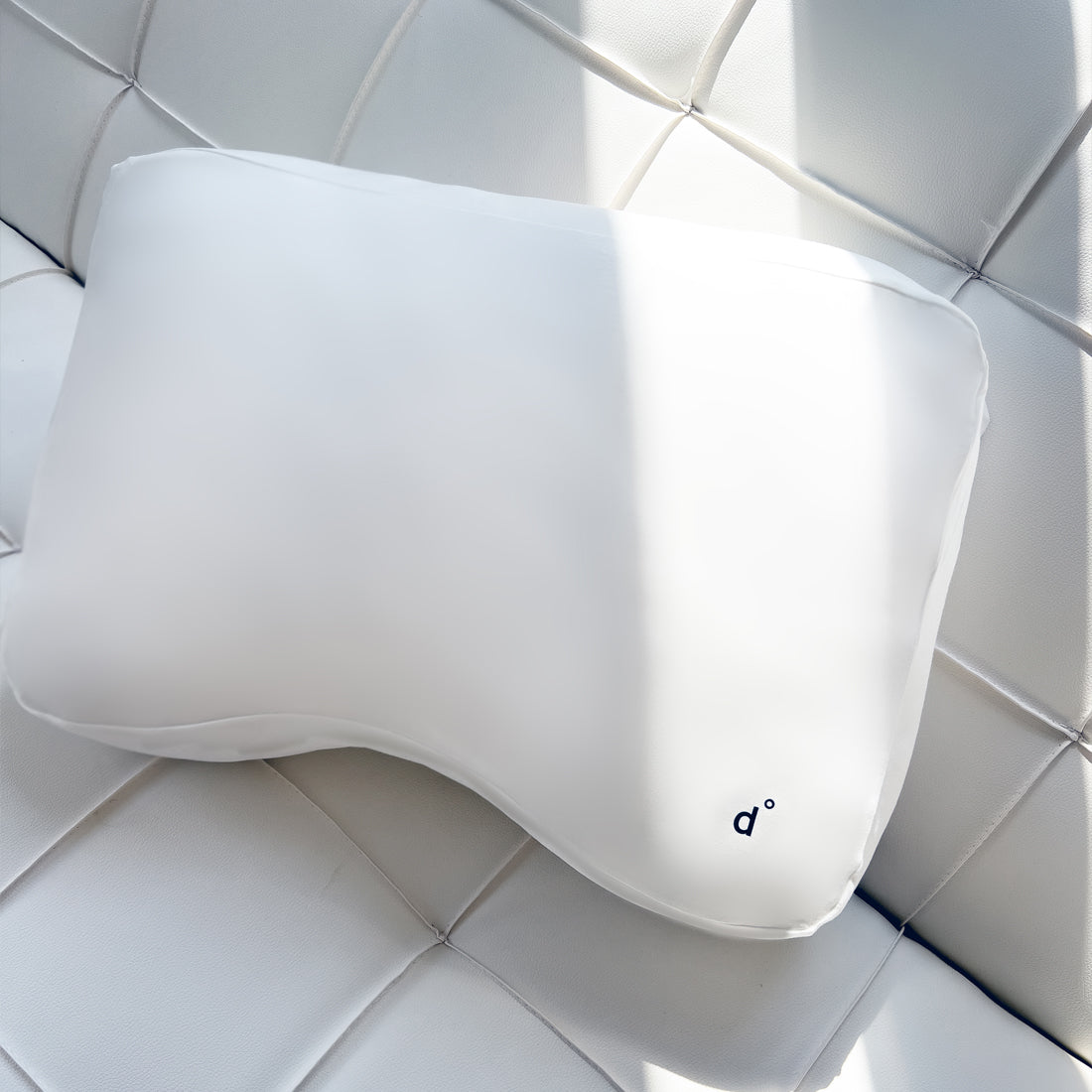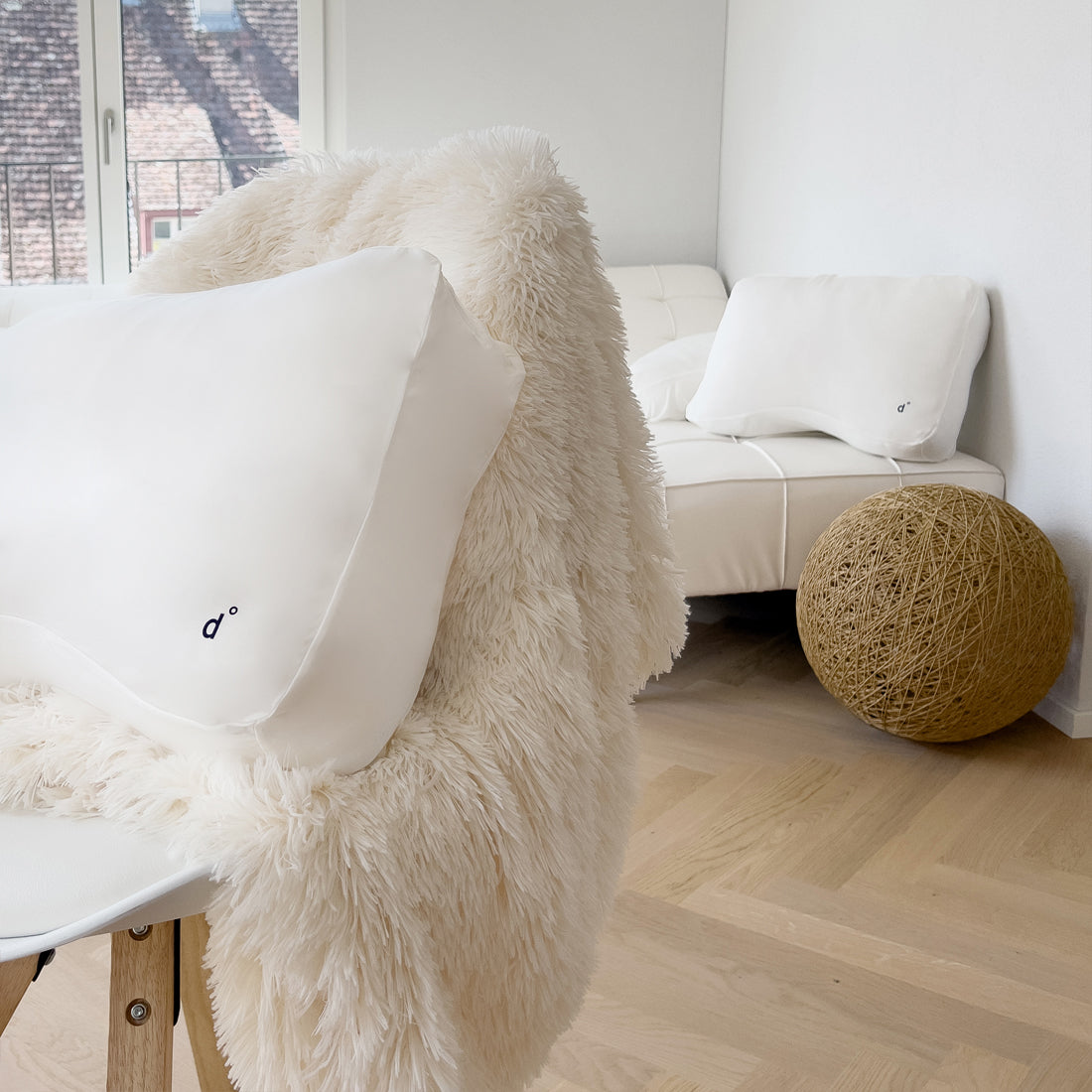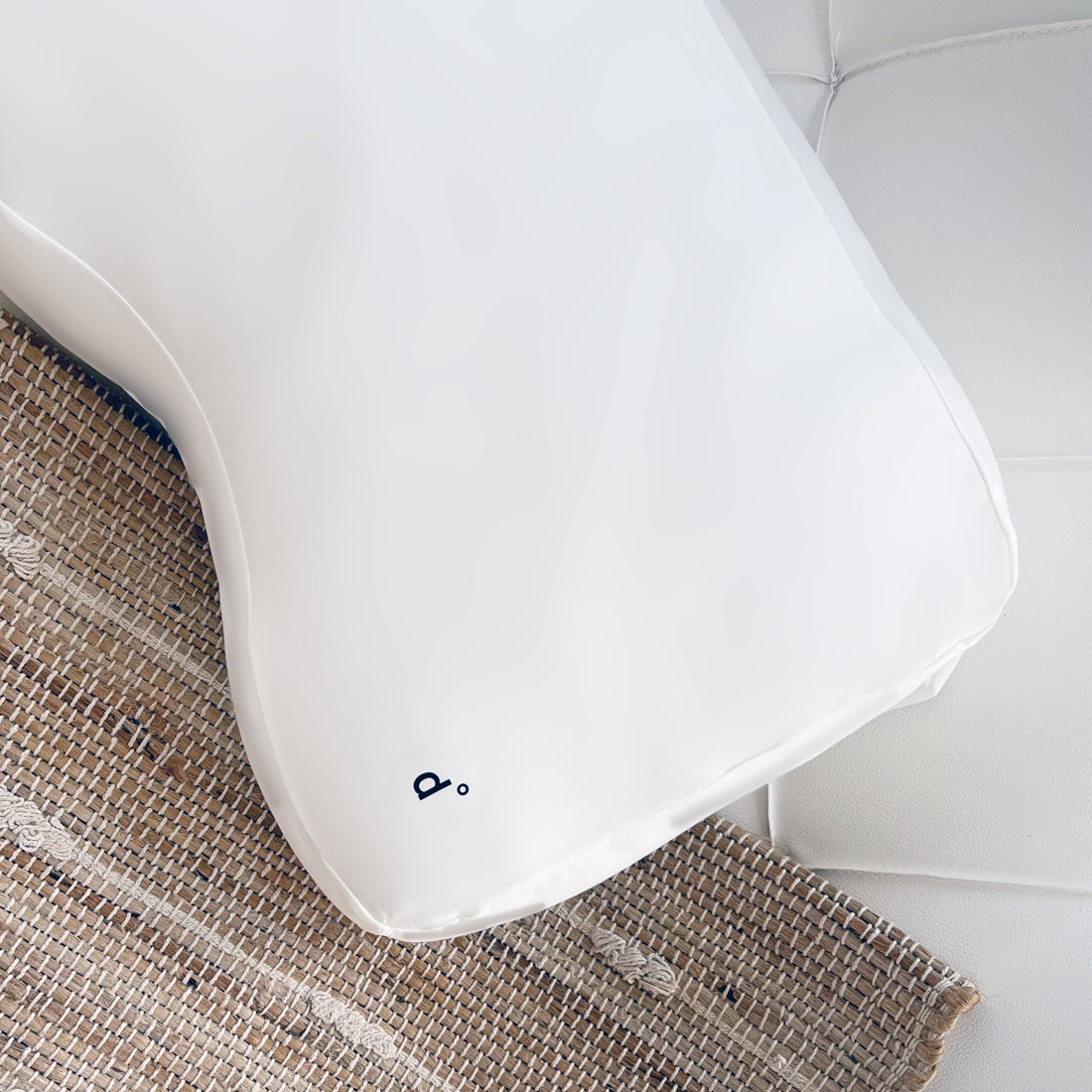 Size Guide
Worried about finding the right size? Check out our size guide for more information. If you have any questions just let us know and we will guide you to the right fit through the chat or you can contact us at info@dagsmejan.com.
| | | | | | | |
| --- | --- | --- | --- | --- | --- | --- |
| SIZE | XS | S | M | L | XL | 2XL |
| EU/DE/CH | 34-36 | 36-38 | 38-40 | 42-44 | 46 | 48 |
| Chest | 79.5-84.5 | 85.5-89.5 | 90.5-95 | 96-101 | 102-107 | 108-113 |
| Waist | 63.5-68.5 | 69.5-73.5 | 74.5-79 | 80-85 | 86-91 | 92-97 |
| Hip | 87.5-92.5 | 93.5-97.5 | 98.5-102.5 | 103.5-107.5 | 108.5-112.5 | 113.5-117.5 |
| Inleg length | 78 | 78 | 78 | 78 | 78 | 78 |
| | | | | | | |
| --- | --- | --- | --- | --- | --- | --- |
| SIZE | XS | S | M | L | XL | 2XL |
| US | 4-6 | 6-8 | 8-10 | 12-14 | 16 | 18 |
| UK | 8-10 | 10-12 | 12-14 | 16-18 | 20 | 22 |
| Chest | 31.3-33.3 | 33.7-35.2 | 35.6-37.4 | 37.8-39.8 | 40.2-42.1 | 42.5-44.5 |
| Waist | 25-27 | 27.4-28.9 | 29.3-31.1 | 31.5-33.5 | 33.9-35.8 | 36.2-38.2 |
| Hip | 34.4-36.4 | 36.8-38.4 | 38.8-40.4 | 40.7-42.3 | 42.7-44.3 | 44.7-46.3 |
| Inleg length | 30.7 | 30.7 | 30.7 | 30.7 | 30.7 | 30.7 |
| | | | | | |
| --- | --- | --- | --- | --- | --- |
| SIZE | S | M | L | XL | 2XL |
| EU/DE/CH | 46-48 | 50 | 52-54 | 56 | 58-60 |
| Chest | 91-97 | 98-103 | 104-109 | 110-115 | 116-121 |
| Waist | 80.5-85.5 | 86.5-90.5 | 91.5-96 | 97-102 | 103-108 |
| Hip | 94.5-99.5 | 100.5-104.5 | 105.5-109.5 | 110.5-114.5 | 115.5-119.5 |
| Inleg length | 82.5 | 83 | 83.5 | 84 | 84.5 |
| | | | | | |
| --- | --- | --- | --- | --- | --- |
| SIZE | S | M | L | XL | 2XL |
| US/UK | 36-38 | 40 | 42-44 | 46 | 48-50 |
| Chest | 35.8-38.2 | 38.6-40.6 | 40.9-42.9 | 43.3-45.3 | 45.7-47.6 |
| Waist | 31.7-33.7 | 34-35.6 | 36-37.8 | 38.2-40.2 | 40.6-42.5 |
| Hip | 37.2-39.2 | 39.6-41.1 | 41.5-43.1 | 43.5-45.1 | 45.5-47 |
| Inleg length | 32.5 | 32.7 | 32.9 | 33.1 | 33.3 |