Sleep comfort guaranteed
Swedish design, Swiss sleep innovation, 100% made in Europe.
Sleep better in a totally natural and sustainable way with Dagsmejan sleepwear.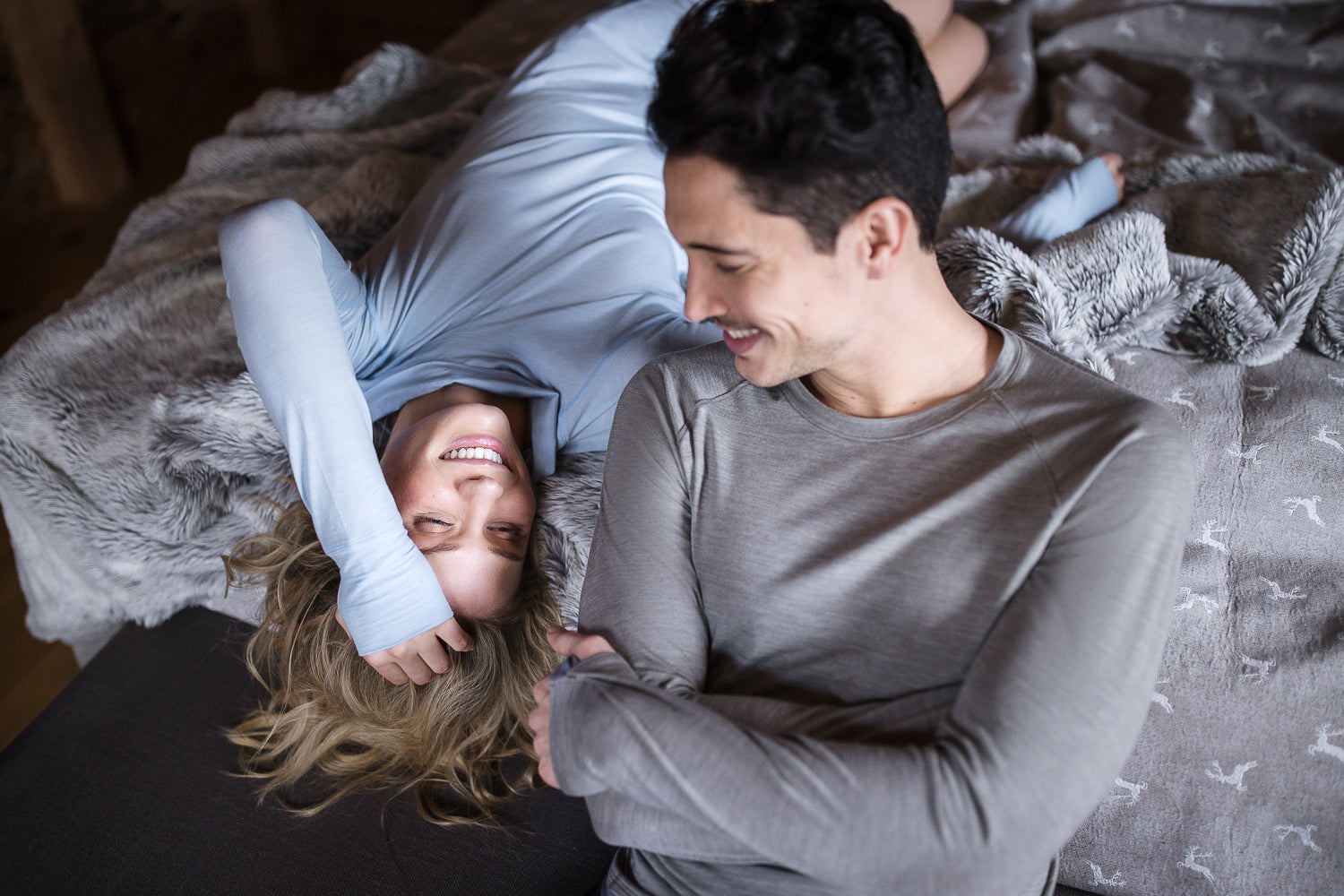 Ultimate comfort
Discover how Dagsmejan's Swedish pajamas design combined with the latest Swiss technology can enhance your sleep comfort & quality.
SCANDINAVIAN DESIGN: Truly combining form and function in a relaxed elegance.
SWISS SLEEP INNOVATION: Combining the finest natural fibres with the latest swiss textile technology for a boosted sleep comfort. Scientifically proven.
100% MADE IN EUROPE: From the spinning of the yarn to the final garment making the production takes place 100% in Europe.
Sleep better with Dagsmejan
Light, breathable and super soft Dagsmejan offer the ultimate comfort night and day.
Verified customer reviews
★★★★★

"The material feels very luxurious and the fit is perfect. Definitely helps to regulate temperature while sleeping. Love it!"

— Sharon —

★★★★★

"Perfect Sleepwear... That breathes well and the material/comfort are top notch."

— Nathan —

★★★★★

"Love the material and the fit. Was sceptical about the comfort but it's true - so nice to wear and sleep in."

— Greg —

★★★★★

"I bought this sleepshirt after having slept for years in cotton nightgowns. I decided to try it and love it! The MOST comfortable sleepwear I have had ever worn. I'm ordering more for myself and looking to introduce my friends and family."

— Ena —