The best thermal pajamas
Want to stay comfortably warm without ever overheating? Then these thermal pjs are your ideal match. By pairing the finest merino wool with eucalyptus fibres you can enjoy lightweight, breathable warmth.
NATTWARM™ Technology
Based on the two super fibres an ultra-light and breathable fabric has been created. NATTWARM™ fabric is twice as soft as cotton and 4x more breathable. Despite the light softness of the fabric it will keep you as warm as other fabrics up to 50% heavier making it the best thermal pajamas to avoid being cold at night. The fabric has been tested both in flat testing and torso testing by independent testing institutes.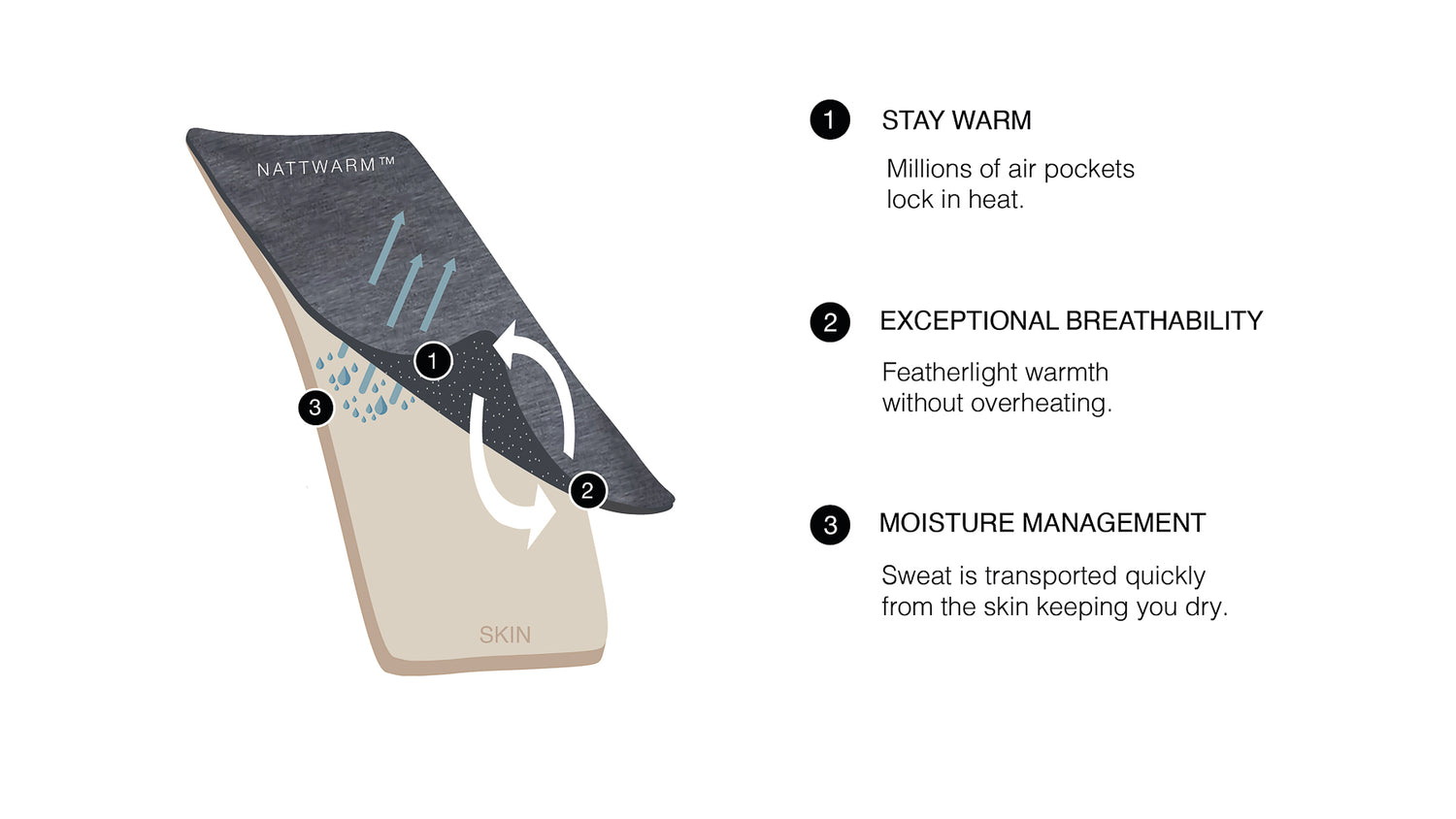 Nature's performance fibres
NATTWARM™ fabric combine ultra-light warmth with exceptional breathability and moisture management. Tested against fabrics such as cotton, bamboo, and synthetics, NATTWARM™ is more warming than textiles up to 50% heavier. The super fine fibres transport excess heat away from the body and by combining two fibres with exceptional moisture management you never feel wet. That's what makes it the ultimate thermal pajamas.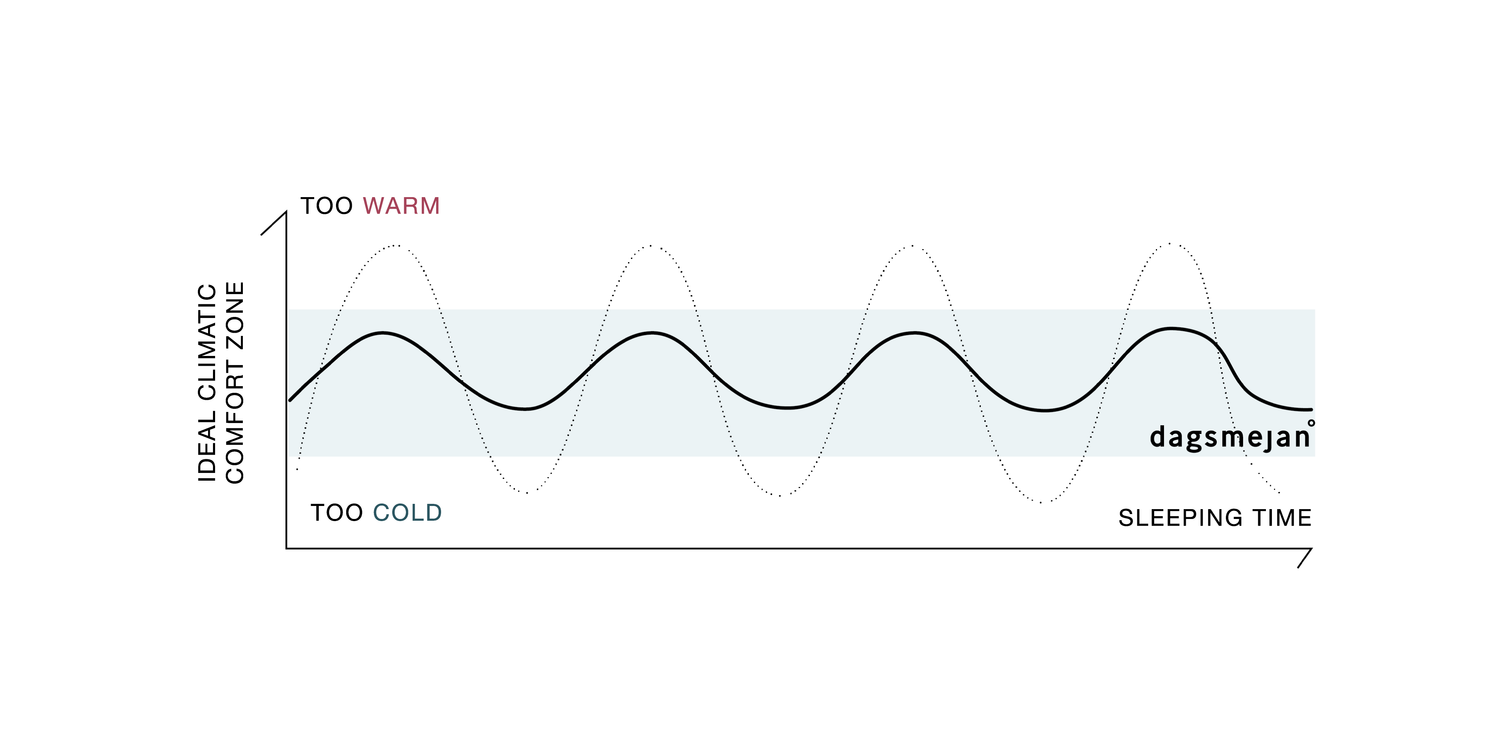 Keep the best temperature for sleep
If we become cold during the night our muscles start to contract to build up heat, this is what we know as shivering. The side effect is however a disturbed sleep. We want to make sure that we keep warm enough without ever overheating. By staying in the ideal climatic comfort zone and avoid being cold at night we can sleep deeper for longer. 
Designed for sleep
The Stay Warm collection is designed for sleep, moving with you during the night without letting cold in. With flat ergonomic seams and a tagless design you don't have to worry about anything rubbing against you or creating discomfort. Discover the most comfortable thermal pajamas you can imagine!
Cozy warm without overheating
With a luxurious blend of super-fine merino wool and eucalyptus fibres you stay cozy warm all night without ever overheating. Both these super fibres from nature are temperature regulating and excellent at moisture management. Together the make for the best thermal pajamas imaginable!