Saatva reviewed Dagsmejan's cooling sleepwear and named the most comfortable pajamas in the world. Find out why!
"Where have these pajamas been all my life? From the second I took them out of the box, they were the softest pajamas I'd ever felt. Dagsmejan has both cooling and warming pajamas. The ones I tried, from the "Stay Cool" collection, are made from the brand's trademarked NATTCOOL technology, which is more breathable than regular cotton and softer than silk. 
The material even dries in one-third the time it takes regular cotton to dry, so it's constantly wicking moisture away from your body throughout the night. I especially loved the fit, which was relaxed yet still form-fitting enough to make me feel more put together before I drifted to sleep."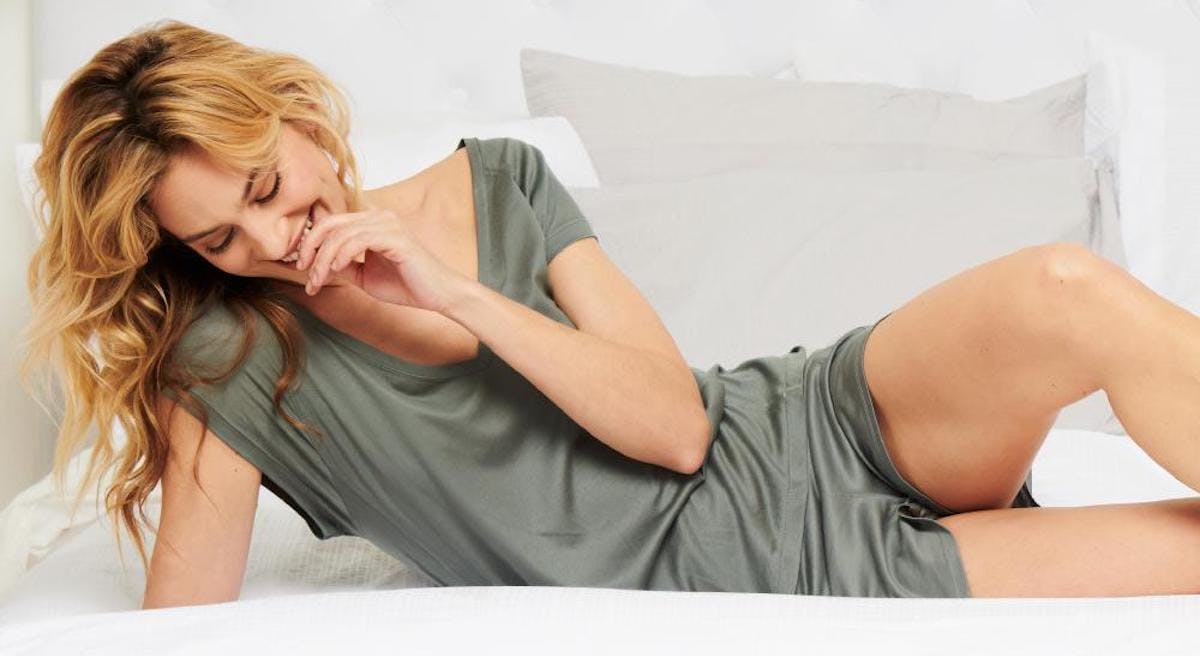 Find your ideal match for the best sleep comfort and quality. 
SHOP Best pajamas for men
Looking to stay warm but don't want to overheat? Then merino wool pajamas is your match. Dagsmejan's merino sleepwear keeps you as warm as other materials up to 50% heavier whilst being 4x more breathable than cotton. The women's merino nightwear collection include both women's merino pajamas and wool nightgown. The merino pajamas for men has both long and short styles. 
SHOP merino wool pajamas women
Getting hot and cold at night? Occasionally suffering from night sweats? Then this collection of temperature regulating pajamas is your ideal fit. 6x more breathable than cotton the Balance collection offers unrivalled moisture management. That's why balance has been named the best nightwear for menopause as well.
SHOP Women's breathable pajamas
Stay cool — cooling sleepwear
Tend to overheat? Then this collection of cooling pajamas for men and women is your sleep solution. It's not only 8x more breathable than cotton but also dries in 1/3 of the time. The Dagsmejan collection of moisture wicking pajamas work with moisture management on 2 levels; cooling you down with evaporative cooling whilst keeping you dry with moisture wicking technology. 
SHOP cooling pajamas for women